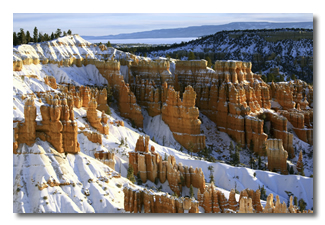 The third largest of the seven continents, North America occupies an immense expanse of the Western Hemisphere. North America is comprised of Canada, the United States, and Mexico and also includes Greenland and Bermuda. The vast natural resources of North America have led to its dominance during the 20th and 21st centuries. The name America is derived from the Italian navigator Amerigo Vespucci. The coastal outline of North America is irregular with three large coastal indentations: Hudson Bay, the Gulf of Mexico and the Gulf of Alaska.
North America is now a land of immigrants. Once sparsely settled by Native Americans including Inuit and Eskimo, the indigenous population has dwindled, displaced as the immigrant population from all corners of the world has grown. North America is a land of open expanses of nature and of great cities. The National Park systems of the United States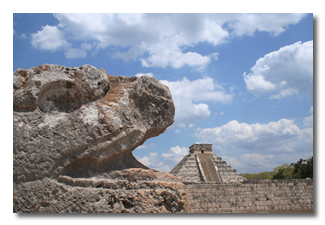 and Canada have left available to future generations a glimpse into the wild, rugged landscape that was only a short time ago the natural condition of North America. Great cities, diverse in culture, economics and character have arisen from the small settlements of Europeans that drifted or fled to North America in centuries past.
Visitors to North America are faced with the enormous challenge of the shear vastness of the land mass and the difficulty in efficiently transversing its span. Although the road systems are highly developed, the great distances between geographic centers of tourism necessitates days of driving by automobile or relatively expensive air travel between points. Everywhere are the echoes of European, Asian and other cultures, but with a wilder, less settled ambiance that is distinctly North American. The cultural life is highly developed, yet its youth in comparison to European civilization is apparent. Stark differences in economic patterns of wealth are evident, not just between, for example, the United States and Mexico, but even between regions of the United States.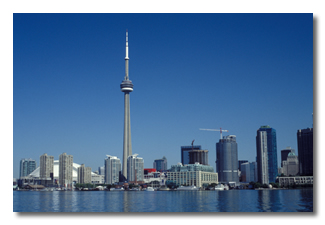 Very marked differences in culture are evident across North America. Mexican culture is largely the product of the mix of Spanish colonial impact on the native population. Canada's confluence of English and French traditions reverberate even today with tensions not unlike those between the great powers of Europe. The United States has cultural differences regionally that at times appear to be the product of completely different national sensibilities. Heavily influenced by a history of assimilation of not only free immigrants but also slaves, the melting pot that is the United States will fascinate, confuse and frustrate the visitor seeking to take it all in at once.